The Billionaires' Duopoly Wins on Tuesday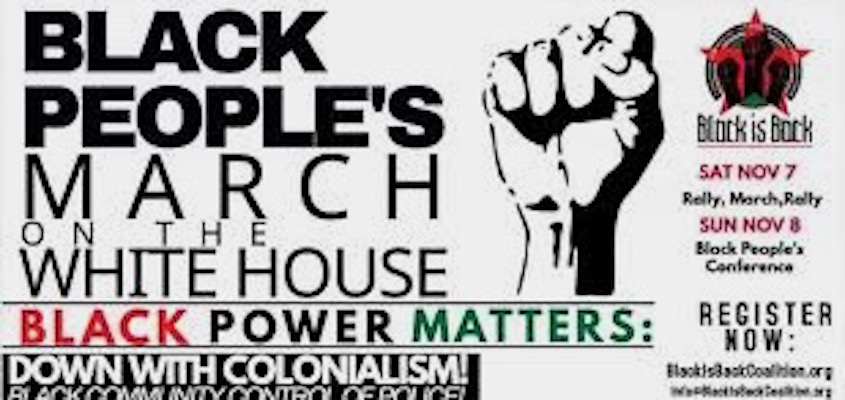 […]
The Black Lives Matter movement has not altered the anti-Black, pro-police, pro-mass Black incarceration political behavior of the men and women that represent Black America in Congress, because BLM has failed to target Black Democratic politicians, even when they act en mass against Black interests. Black lives are apparently less important than Black faces in high Democratic places, who need only wear kente cloth on occasion to ward off the young Black legions. The spear is blunted.
Allegiance to the Democratic half of the duopoly – whether active or passive – is still allegiance to corporate rule, not a strategy for transformative change. Both Malcolm X and MLK rejected such a stance.
A great sigh of relief will be heard across the land if Trump is ousted in November (or December or January, whenever the dust settles). The Democrats will treat an electoral victory as an endorsement of their policy of never-ending war and austerity (Race to the Bottom), and proof that Joe the Incarcerator and his Black prosecutor sidekick have been vindicated in their life-long predation against Black and poor people.
Since the first year of Obama's presidency, the Black Is Back Coalition for Social Justice, Peace and Reparations has marched on the White House to signal its permanent opposition to the rule of rich white men, no matter the complexion of the family in the White House, and eternal commitment to the principle of self-determination of all peoples, including Black people in the United States. In terms of relationships of power, there will be no change of regime as of result of the vote on November 3, and therefore no reason not to mount a "Black People's March on the White House " on November 7.
Power to the People! Dismantle the Duopoly!
https://www.blackagendareport.com/billionaires-duopoly-wins-tuesday