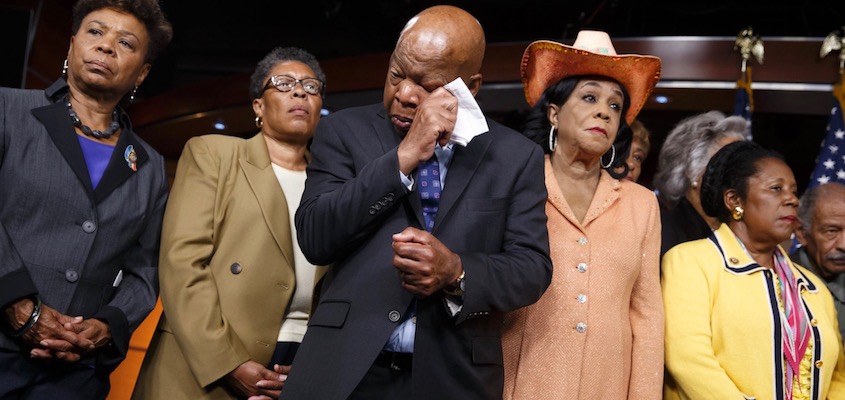 The thoroughly corporate nature of the Democratic Party is the reason that only three Black Caucus members are minimally worthy of the term "progressive" (and, of course, if slavish support for Israel is made a "bright line" issue, then none of the Caucus qualifies.)

The Democratic Party grossly distorts and mangles the political aspirations and sentiments of all the Americans it purports to represent, but especially Black people, who are effectively stripped of any real say in government by the only corporate party the duopoly provides for them.

Anybody that thinks they can transform such a party from the inside-out, is thinking very badly – or a Democrat trying to fool you.
https://www.blackagendareport.com/how-progressives-black-caucus-have-shrunk-almost-nothing