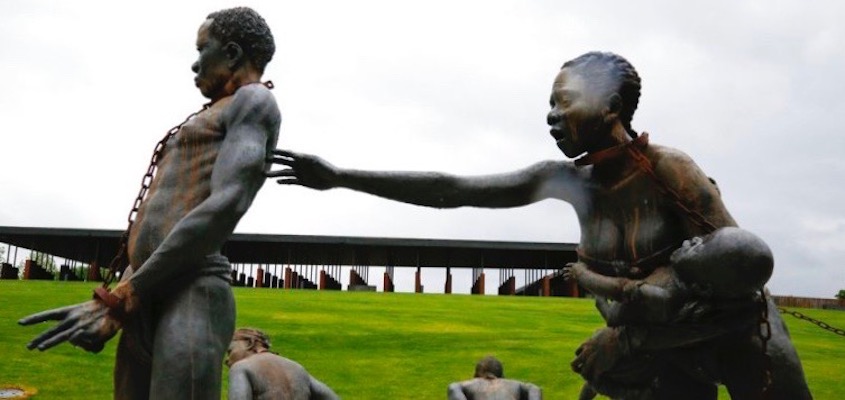 Having a memorial dedicated to our oppression is not a victory in and of itself. Lynch law is still practiced today by police across the country. There may not be a mob invited to a hanging or a burning but the police surely function in that role. Lynching didn't end and it should not be seen as some sort of anomaly rooted in the distant past. Just as numerous efforts to pass anti-lynching legislation failed in the past, so too have efforts to end the modern day version.
The police are the 21stcentury Ku Klux Klan and white citizens councils and the attempt to control them and get them out of our communities have so far come to naught. The extent of police killing became widely known in 2012 when the Malcolm X Grassroots Movement issued their report on the extra judicial killing of black people. Barack Obama was in office when the extent of the death toll was revealed. But the black president who had the power to use federal prosecution against the police mob instead did nothing.
[…]
To this day one party uses racism as an organizing principle. It is the white peoples' party. The other is a false friend to black people. …the Democrats…
[…]
For decades black leadership fought unsuccessfully for anti-lynching legislation. Today we fight but still without success for protection from the modern day mob wearing blue uniforms.
The system in this country was built with anti-black racism as its foundation. Generations of our people have struggled mightily against it and studying their successes and failures is essential. …The horror lives on and will continue as long as we remain within the confines of what already oppresses us. We have seen this history and we know how it ends.