Abagond has been a great inspiration to me. His audacious blog premise -500 words a day on whatever I want- has given me something to shoot for. It's my New Year's resolution. Not to write 500 words, but to write each day; rather than, as has become my habit, to merely read. To write what I'm thinking about. Not just think it. Welcome to the new Aisle C. Where the "C" not only stands for curiosity. It also stands for commentary. And of course it also stands for conspiracy, because I deal with a lot of that here. I suppose it could also stand for skin color, because I deal with that too. The color line. The problem of the 21st century, sociologically speaking, is the problem of the color line, pace WEB DuBois. I will have to change my tagline. Aisle C-Curiosity, Commentary, Conspiracy and the Color Line. Unfortunately for Abagond, as my inspiration, I sometimes think about him. I participated at that blog for about a year. I left a lot of good comments there, some of which I will be importing here, BTW. Became a part of the community and so, even after my unfair and unceremonious banning, I continue to follow the discussions there. I found a surreptitious way of making my opinions known by posting a "like" for comments that parallel what I think on a given topic. Thus I was still able to make my presence felt at his blog even after my banning. This apparently irritated him and now I see that, computer wiz that he is, he has found a way to block my "likes" as well as my comments. That will certainly work in assuring that I have no further input there whatsoever, not even vicariously. But, as we all know, sometimes the remedy to a problem just produces another problem. Banning my "likes" only means that if I want to comment about something on his blog, I have to do it here at  mine. Hence the following.
I will be addressing the most famous black icons of beauty in my coming discussion of mulattoes for Neo-Black History Month, but as I do, I am mindful that there are many other  very beautiful black women celebrities, more often than not, of darker hue, that do not get the same kind of recognition as their lighter skinned sisters. To his credit, Abagond highlights some of them. He has done several well written  posts on what I call "black divas".  He is obviously more familiar with popular culture than I and, to his chagrin I would guess, I will be using his blog as a resource.

In a recent post Abagond  called her "one of the most beautiful women in North America" claiming her TV role (on ER) was unrealistic. She was too beautiful for a mere working class job; she was "unlikely to be married to a construction worker named Al or be working at a hospital somewhere in Chicago. More likely she would be in New York or Los Angeles trying to become an actress, model or singer. And instead of working at an ER she might be, say, working on Stage 11 at Warner Brothers". I did not agree and so I "liked" the comment made by v8driver because it was exactly what I thought. (Ironic. I recently encountered one of the most beautiful women I have ever seen working as a phlebotomist.)
She's ok. But why should someone generally considered attractive consider acting over contributing to society? Or marry into wealth?
That's a bit off, couple grammatical errors here too.

Liked by you
That was apparently the last straw for Abagond. He found a way to prevent me from "liking" comments.
Here are a few other black divas from Abagond's binders.
[UPDATE: Apparently I can still "like" comments there. Must have been some kind of glitch that prevented me before. Guess I wrote this post for nothing. Oh well.]
The most beautiful black women

Wednesday June 13th 2007 by abagond
[…]

1. Vilayna Lasalle is an American swimsuit model and video vixen. Her face is perfect. She is part Brazilian and Creole. More.

2. Jill Marie Jones (1975- ) is an American actress. She starred in the television show "Girlfriends" and was once a cheerleader for the Dallas Cowboys. What lips! She is not beautiful in an ordinary way, but somehow I cannot take my eyes off her. More.

3. Sanaa Lathan (1971- ) is an American actress. She is probably best known as the heroine in "Alien vs. Predator" (2004). I saw her in "Disappearing Acts" (2000) and could not take my eyes off her. Looking at her is like eating ice cream on a hot summer day. More.

4. Heather Headley (1974- ) is a Broadway actress and singer from Trinidad. She starred in "Aida" and "The Lion King" on Broadway. More.

5. Gabrielle Union (1972- ) is an American film actress. Of all the women here she is easily the one I have mentioned most in this blog. More.

6. Naomi Campbell (1970- ) is a British supermodel from the 1990s. A great face and great legs. More.

[…]

https://abagond.wordpress.com/2007/06/13/the-ten-most-beautiful-black-women-in-the-world/
Plus two of my favorite brown skinned divas: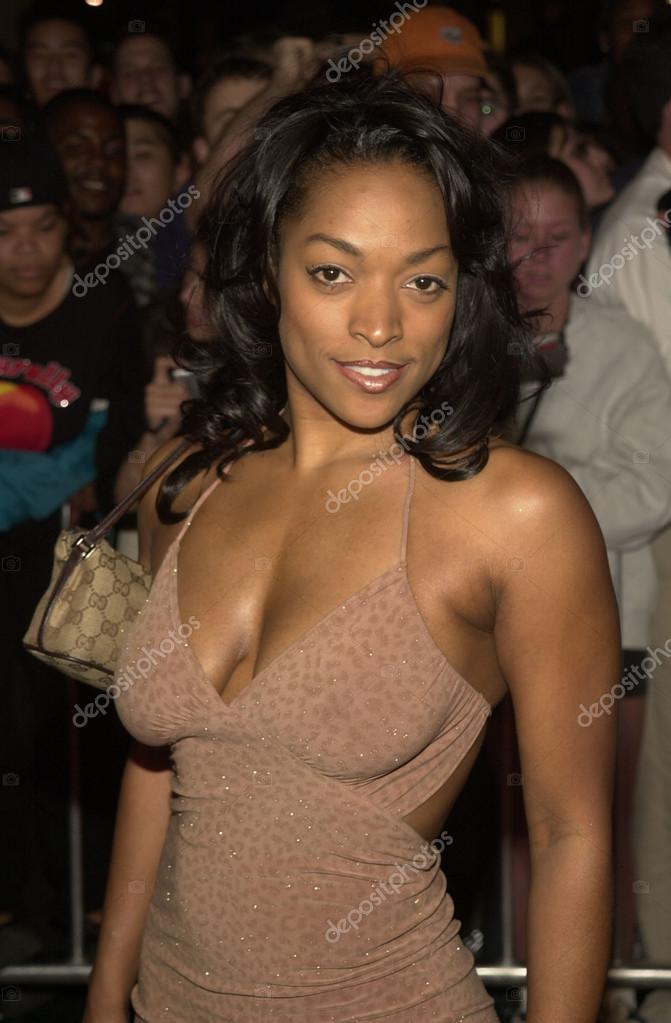 Keesha Sharp
Maybe not a diva, in the strict sense, but Ashlee Banks is very pretty as well.
You just don't see many brown skinned women in the national spotlight. Of course the most famous brown skinned celebrity women, Oprah and Whoopi Goldberg, are not particularly icons of beauty. Nor is Robin Roberts. The beautiful Tamron Hall, also not technically a diva, used to get national exposure as a Today Show host. Up until 2017. I think the incident where she interviewed the wrong black voter might have had something to do with her termination, aka non-renewal of her contract.
Other than that, there are no prominent brown females on national TV. Even less with Tamron dismissed.
---
More brown divas
Curvy Latina rapper catches flack due to the color of her skin. And the Afro.
Kandyse McClure 
South African-born Canadian actress. She would be called "coloured" in her home country.

The most prominent brown skinned diva is Omarosa.
Omarosé Onée Manigault-Newman,  an American former reality television show participant and political aide in the White House.
Wikipedia
---
Donyale Luna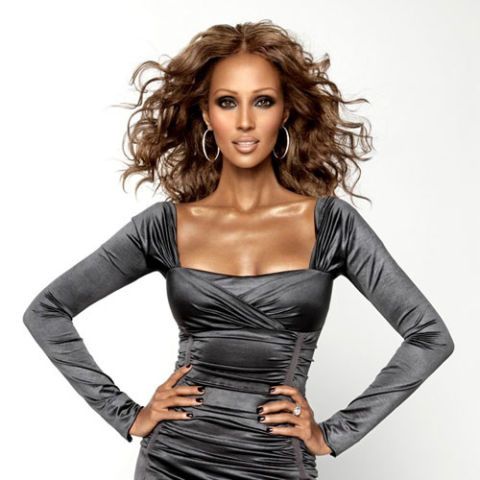 Iman